Industrial Waterproofing Birmingham, AL
Waterproof Coatings and Sustainable Roofing Solutions
Next Generation
New age.  New thinking.  New ideas.So many hot issues to consider: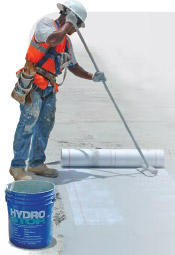 Sustainable design
Single source responsibility
Budget conscious
Reduce greenhouse gases
Energy cost savings
Green roof technology
LEED points qualifying
One cool answer is going green has never been easier!50-year building?
Think 50-year roof. Nobody builds a brick wall with the intention of demolishing and rebuilding it every 20 years. Why not use the same logic on the roof? Every roof is unique. LEED points qualifying Premium Coat is the liquid-applied acrylic, Elastomeric system that provides a custom fit for every application. Think true sustainability.  Eco-friendly, PremiumCoat is the first and last roof system for every building.Energy Efficiency
Energy costs are 30% of a typical office building's operating expense. Every $ spent on energy costs is a $ LOST Every $ spent on a PremiumCoat System is a $ INVESTED
- Invested in the life cycle of the building
- Invested against future energy costsWarrantied
Watertight Integrity - Wrap a renewable "Leak Free" lifetime warranty around your whole building.  One Stop Shopping + Single Source Responsibility = One range of ASTM, ASHRAE, ENERGY STAR approved products. Hydro-Stop products have current Unified Facilities Guide Specifications (UFGS) available for each of your maintenance and construction projects.
Schedule A Free Estimate Today!
The Hydro-Stop PremiumCoat Roofing System
Hydro-Stop Product Characteristics
Perfecting acrylic waterproofing systems for over 20 years
Non-toxic and odorless
Repairs that are sustainable for the life of the building
Cool roofing – reflects heat and saves energy
Environmentally green – reduces heat island effect
Fully adhered for superior wind-lift resistance
100% sustainable (add material for continuous performance)
Integrated solar compatibility, with single source warranty
Weighs less than 5 ounces per square foot
Hydro-Stop Advantages
No expense of old roof removal
Expense of disposal (No waste added to our landfills)
Exposure to weather (No removal or old roof for exposure)
Monolithic with no seams of fasteners
Encapsulates all details and protrusions
Minimal or no down-time
No dangerous equipment, hot smelly tar or application torches.
PremiumCoat Sustainable Roofing System
Waterproofing for New and Existing Roofs
PREMIUMCOAT sustainable roofing and waterproofing system is one of the highest quality roofing and waterproofing systems available.  It is made of the best raw materials to form a flexible, U.V.-resistant elastomeric compound and is fully reinforced with a tough nonwoven polyester fabric which has been designed for roofing and flashing applications of all types.  PREMIUMCOAT is easy to apply, safe to work with and requires no special equipment.  When the system is properly installed by a certified applicator, a 10-year warranty is available for specific roofing application.  The warranty can then be extended every 10 years under a proper maintenance schedule.
Leaders in Sustainable, Renewable and Environmentally Safe Roofing Systems
Factory Mutual 4470 Testing for Class 1 Roof Assembly

Hydro-Stop is very proud to be listed by Factory Mutual as a "Class 1" roof system over a variety of substrates including Asphalt BUR, Modified Bit, PVC, TPO, concrete, steel and insulation board.  Hydro-Stop is the only manufacturer of fluid applied systems to have FM4470 approval as a Class 1 "stand alone" roof cover over ISO and EPS insulation board. To achieve this designation, the PremiumCoat system is subjected to strenuous testing for fire, wind uplift resistance, hail damage, water leakage and resistance to foot traffic. Having a FM approval also requires periodic plant audits to ensure the product formulation and quality has not been altered or changed.
Dade County, FL - Product Control Notice of Acceptance Roofing Systems
The Hydro-Stop PremiumCoat and BarrierGuard systems have been evaluated and approved for use in the Dade County Metro area, which requires some of the toughest standards in the country.
"Green Building Councils Description of Sustainability and Renewability"   
"The ability of the building product or material to maintain and/or renew itself without removal or replacement of said product or material, for the lifespan of the structure!"
STATEMENT:  Once H-S's PremiumCoat Roofing System is applied as a roof cover, to an approved substrate, to specifications, that roof will never need to be removed and discarded into our landfills!  It will only need renewing at the end of its warranty period by applying additional protective coatings to the original system.  The renewing process can continue for the entire life of the building!  Nescience a Limited Lifetime Leak Free Warranty!
Cool Roof Testing (ASTM E-903; ASTM E-408) To qualify as a cool roof system, a roofing material must demonstrate at least an Albedo (total solar reflectance) of 50 percent and maintain at least an emissivity of at least 90 percent. If either of these levels is not maintained, the system is not truly a cool roof system. The newest testing standard qualifying for a cool roof system is the Hemispherical Spectral Reflectance (ASTM E-903) and Emittance Test (ASTM E-408). The test report concludes that Hydro-Stop's PremiumCoat system has one of the highest "cool roof" ratings available in the industry. PremiumCoat white FinishCoat achieved a rating of better than 78 percent Spectral Reflectance while maintaining an emittance of greater than 94 percent.
NSF National Sanitation Foundation Certification for Potable Water
The Hydro-Stop BarrierGuard system is approved for potable water applications and is certified by NSF International that it conforms to the requirements of NSF/ANSI Standard 61 – Drinking Water system components.
Serving Hoover, Homewood, Vestavia, Mountain Brook and the surrounding areas.
We Give Free Estimates! Call: 205-680-0508
Waterproof Roof Coatings Birmingham AL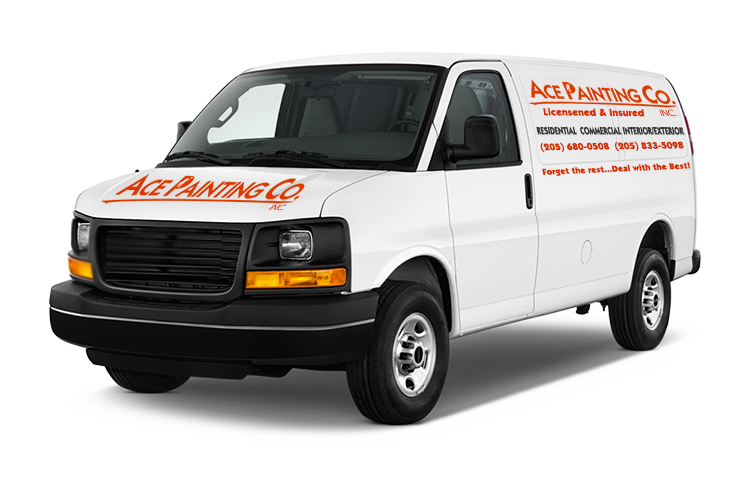 We Treat Your Waterproof Roof Coating Job With Care, While Paying Attention To Every Detail. We Use The Highest Quality Materials & Paint, And Our Goal Is That You Are Completely Satisfied With Your Finished Product.
From Start To Finish Expect Excellence From Our Painters
It all starts with the initial consult and estimate. We will give you an up front price with no hidden fees. Our expert staff is very knowledgeable and can give assistance for all of your roof coating needs.
---
Our team of professionals will arrive on time and accommodate your schedule keeping the job on track throughout the entire process. Our roof coating experts work hard and will always do quality work every time!
---
The job site will always be kept clean while we apply the roof coating and we will always treat your business with respect. If you aren't completely satisfied with your finished product, please call us immediately so we can assist you.
"On behalf of everyone here at The Claridge, I want to express our appreciation and thanks for the great job that Ace Painting did on our balconies. When the job was still in the planning stage you spent time with us and explained all aspects of the project and were very patient in answering our questions and concerns. We were confident from the start that Ace would give us first class job and now that it is completed we know that you did not let us down. We were also impressed with your crew. They worked hard, were courteous to our residents and respectful of our property."
– John Spinks Board Member, Claridge Home Owners Association